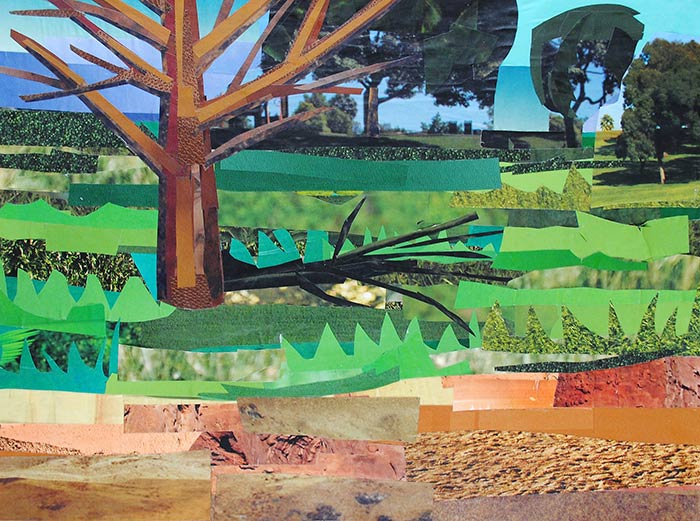 Here's the latest progress on the Birdy animation – a collaboration I'm working on with my brother Brendan Coyle. This video is just a test animation for the project.
And to break down some of the textured components used for this piece, here are the collages I created:
I made a couple collages for possible backgrounds – this is the one we went with.
Here's the bark collage texture used for the tree.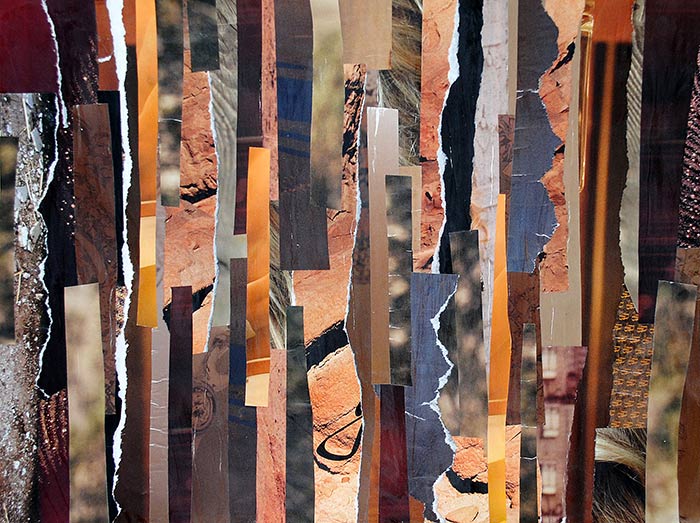 My brother took these collages and either wrapped them around 3d models or put them on different planes.
I'm thinking I'll create another birdy for this guy to interact with and then we can create more of a scene. We shall see…
In other news, I was the Artist of the Week on E-junkie. You can read my interview with them on their website.