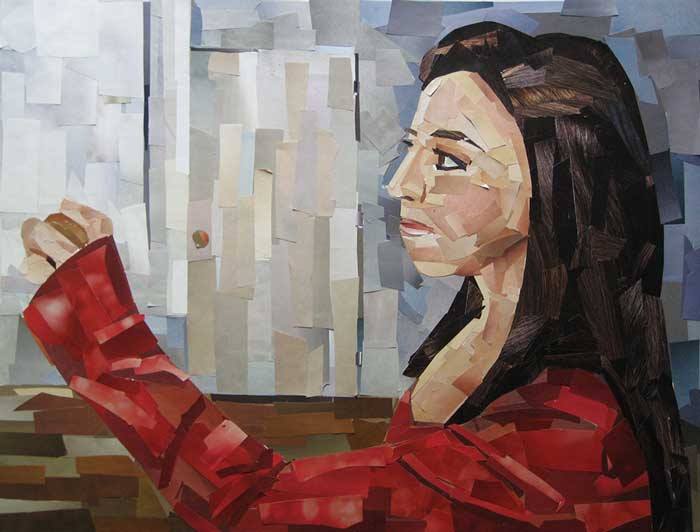 April 30 – May 23, 2008
Belk Galleries; Elon University, North Carolina
Megan Coyle's "Samantha" portrait collage was on display in Belk Galleries. The show was run by and exhibited the artwork of senior art students. A select few artists were chosen for this exhibition, where they displayed one or two pieces of their artwork. The show had work that ranged from representational to abstraction and included two-dimensional pieces as well as three-dimensional sculptures and ceramics.
Megan created her collage portrait, "Samantha," specifically for this exhibition. It gave Megan a chance to continue exploring the human form after completing the portrait study for her senior thesis exhibition.