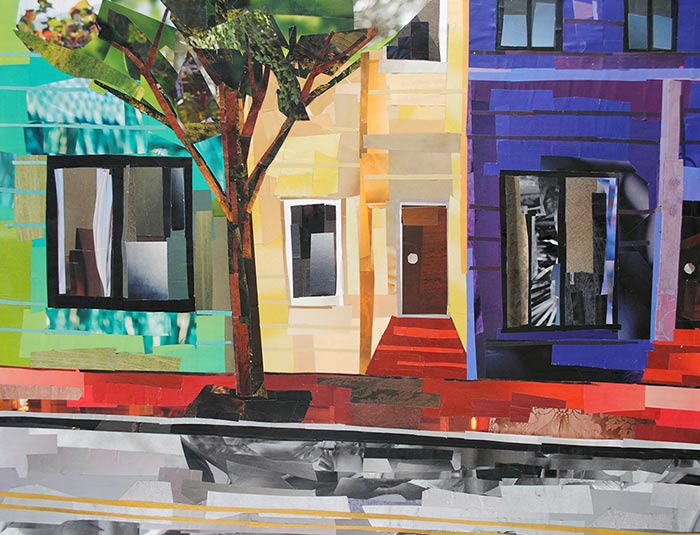 When I was working as a visiting artist this past summer, I did quite a bit of walking. It was about an hour walk to the local art center from my house – and I tried to make this trek twice a day (to the center and then back home) so I could get some exercise. So often I get cooped up inside making artwork or sitting in front of a computer. I felt it was necessary to force myself to get out and move about a little more.
On my walks, I'd take pictures from time to time to file away and use for future works of art. This collage was based on a series of photographs I took of the bright, colorful townhouses you can find on King Street in Old Town, Alexandria.
I don't typically do landscape and cityscapes (you've probably realized I'm more of a sucker for animal and portraiture pieces), however this was a collage I made for an upcoming show I'm having at NIH – it features landscape and cityscape collages. I'll post more pieces from the series later on.