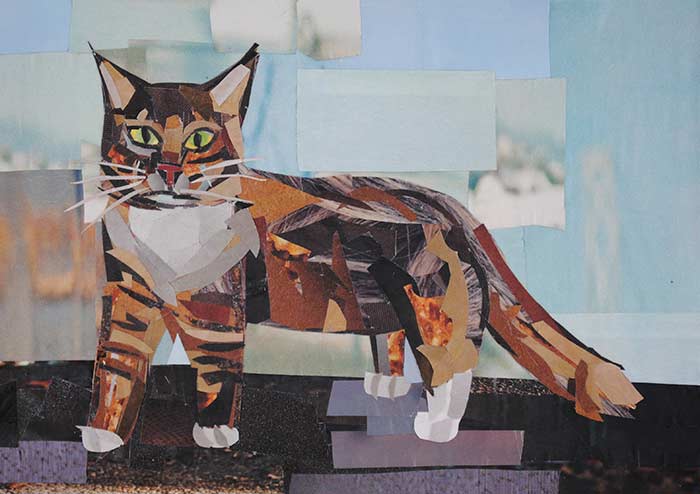 Another collage from my cat series. Pretty soon I should get started on making more animal collages. Or perhaps I'll do a series of small coffee cups? We shall see…
This past Saturday I uninstalled "The Animal Kingdom" exhibit at Goodwin House. Time sure does fly – it feels like just the other day I was hauling nearly forty collages over to the gallery and spending the afternoon making sure everything was hanging just so. It had a good run and I'm excited to search for future venues.
And now I'm off to work on another illustration and do a little commission work. I hope everyone had a great weekend. It went by pretty quickly for me – but I kept busy and had fun.