Are you a teacher or student? Here you can find several teaching/learning resources that bring Megan Coyle's collages into the classroom. You'll find lesson plans and an assortment of activities for kids.
Lesson Plans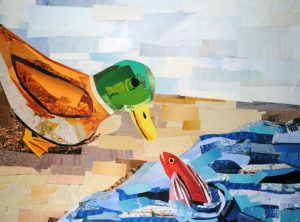 Elementary School
Includes four different elementary school lesson plans covering animals in art and the art of storytelling.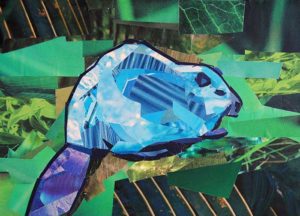 Middle School
Includes three lesson plans that cover animals in art, narrative collage, and painting with paper.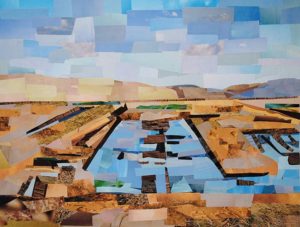 High School
Includes three lesson plans that focus on abstract, landscape and cityscape, and self-portrait collages.
---
More Info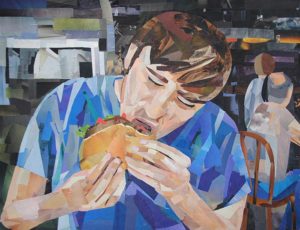 Collage Process
A step-by-step look at Megan Coyle's collage process.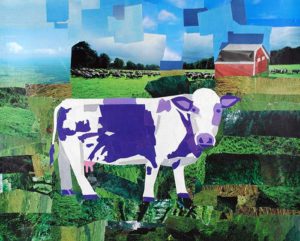 Kid's Corner: Activities
Includes collage pages, connect the dots, matching games, and puzzles.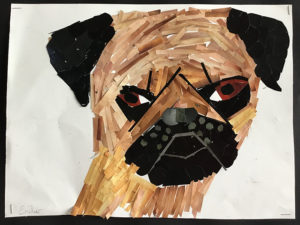 Student Artwork
Artwork by students around the world who have studied Megan Coyle's collage process.
---
Resources for Artists & Creatives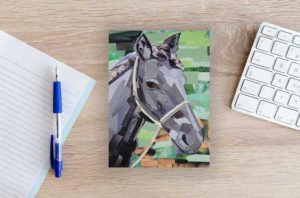 How to Create a Portfolio
If you want to start exhibiting or selling your artwork, it's important that you build out a portfolio so people
Read more.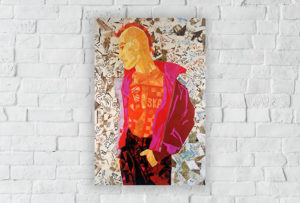 What to do with your Older Artwork
Over the years, artists can accumulate a lot of artwork. We make art when we take classes, experiment with different
Read more.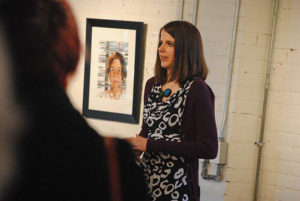 How to Give an Artist Talk
It's important for artists to know how to talk about their artwork so they can promote it to the public.
Read more.
view more
---
Interviews & Talks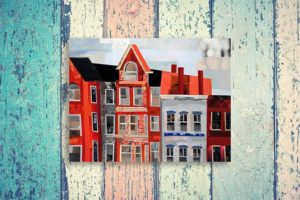 Collages Inspired by the D.C. Landscape
I grew up in Northern Virginia, so I've become pretty familiar with the Washington, D.C. area over the years. And
Read more.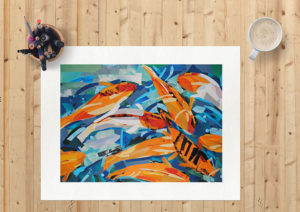 Why I Make Collages
I've been making art for as long as I can remember. I guess you could say that first I learned
Read more.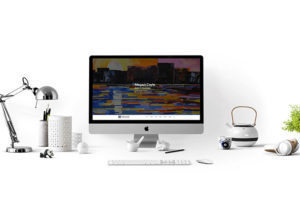 Code Artist by Day, Fine Artist by Night
People often think I'm a full-time visual artist, although I'm actually a full-time web developer who makes artwork part-time. I still consider
Read more.
view more
---
The Adventures of Bosty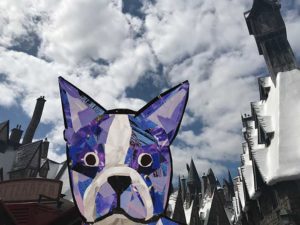 Bosty goes to Harry Potter World
Bosty is actually a pretty big fan of the Harry Potter books by J.K. Rowling, so the other day he
Read more.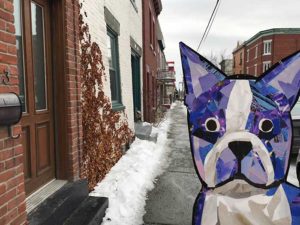 Bosty goes to Montreal
Bosty wanted to escape the winter in Washington, DC, so he jetted off to…Montreal, Canada. I suppose he wanted to
Read more.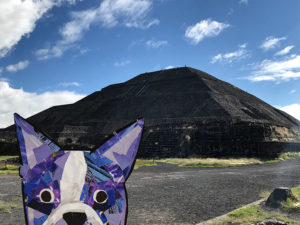 Bosty goes to Mexico City
Bosty wanted to travel to another country, so he hopped on a plane to Mexico City. He started off his
Read more.
view more