Megan Coyle is an artist and illustrator who resides in the Washington, D.C. area. She takes common, everyday magazines and turns them into works of art.
Coyle has exhibited her artwork at the Ward Museum, Smithsonian Ripley Center, Art League Gallery, Krempp Gallery, and other galleries around the country. She has been internationally published in publications that include the Washington Post, Somerset Studio, and Papirmasse. Coyle is also the author and illustrator of the children's book Duck & Fish.
---
In the Studio with Megan Coyle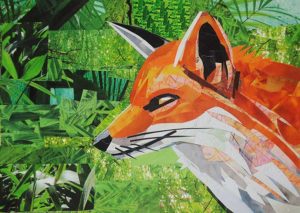 Foxy
The other day I had a chance to finally finish a new collage – this fox portrait. I also was
Read more.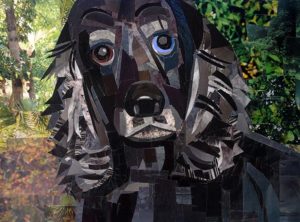 Malachi
Animals are one of my favorite subjects to tackle when it comes to piecing together my collages. Here's a piece
Read more.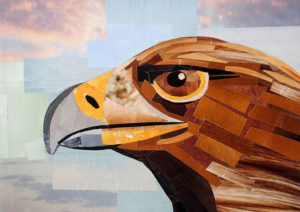 The Serious Grin of the Eagle
After relaunching my portfolio site, I've finally had some time to make some new artwork. This is the first eagle
Read more.
view more
---
Resources for Artists & Creatives
view more
---
Interviews & Talks with Megan Coyle
view more
---
The Adventures of Bosty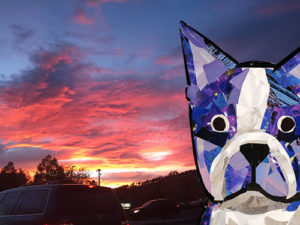 Bosty goes to Flagstaff, AZ
Bosty decided to start the day off in Flagstaff, Arizona by getting a cup of mocha from Macy's European Coffeehouse.
Read more.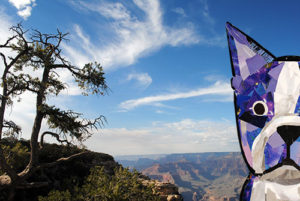 Bosty goes to the Grand Canyon
Bosty decided to head over to visit the Grand Canyon. "My oh my," Bosty said, "that sure looks grand!" He
Read more.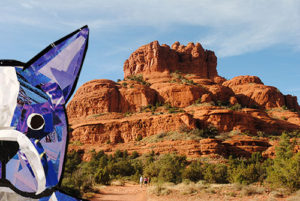 Bosty goes to Sedona, AZ
Bosty decided to hop on a plane and head over to Arizona to warm up – Washington, DC has been
Read more.
view more