Megan Coyle is an artist and illustrator who resides in the Washington, D.C. area. She takes common, everyday magazines and turns them into works of art.
Coyle has exhibited her artwork at the Ward Museum, Smithsonian Ripley Center, Art League Gallery, Krempp Gallery, and other galleries around the country. She has been internationally published in publications that include the Washington Post, Somerset Studio, and Papirmasse. Coyle is also the author and illustrator of the children's book Duck & Fish.
---
In the Studio with Megan Coyle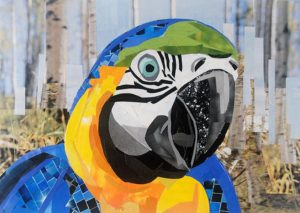 The Colorful Parrot
Lately I've been using more solid colors in my collages, so this time around, I wanted to mix in more
Read more.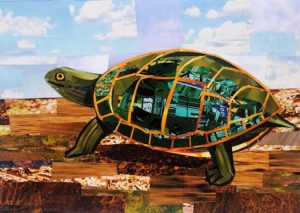 Slow and Steady
I'm drawn to making animal collages because I love how much variety there is when it comes to animals. They
Read more.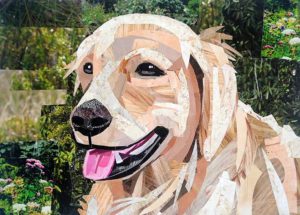 Golden Girl
I've always been a bit of a dog person. I grew up with a dog, and I always appreciate getting
Read more.
view more
---
Resources for Artists & Creatives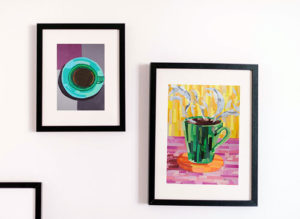 Top 10 Things to do When You're in a Creative Rut
I was recently in a bit of a creative rut. I was feeling uninspired and noticed that my attitude about
Read more.
view more
---
Interviews & Talks with Megan Coyle
view more
---
The Adventures of Bosty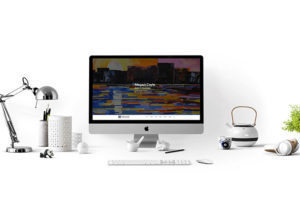 Code Artist by Day, Fine Artist by Night
People often think I'm a full-time visual artist, although I'm actually a full-time web developer who makes artwork part-time. I still consider
Read more.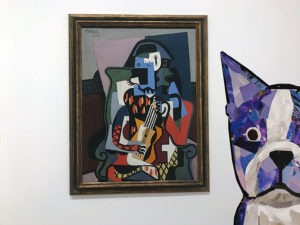 Bosty goes to the National Gallery
Bosty wanted to explore one of the museums in the Washington, DC area, so he decided to stop by the
Read more.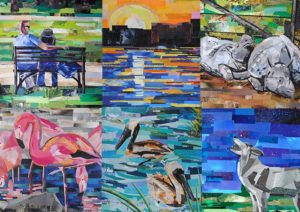 The Ongoing Discouragement Factor
I've been told that as a kid, I used to draw an abnormal amount. I'd spend hours with coloring books
Read more.
view more