Megan Coyle is an artist and illustrator who resides in the Washington, D.C. area. She takes common, everyday magazines and turns them into works of art.
Coyle has exhibited her artwork at the Ward Museum, Smithsonian Ripley Center, Art League Gallery, Krempp Gallery, and other galleries around the country. She has been internationally published in publications that include the Washington Post, Somerset Studio, and Papirmasse. Coyle is also the author and illustrator of the children's book Duck & Fish.
---
In the Studio with Megan Coyle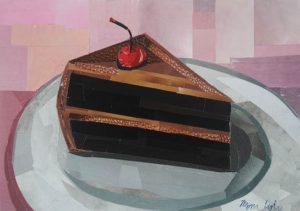 A Piece of Cake
I had a lot of fun working on this collage, and I've been getting a lot of joy from working
Read more.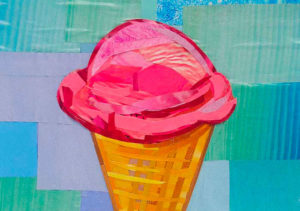 You're Pretty Sweet
If you've followed my blog, you've probably noticed that the vast majority of my work focuses on wildlife. I've always
Read more.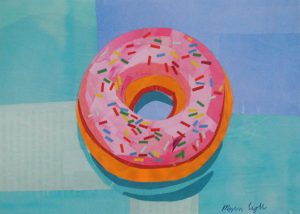 Donut Worry
Over the past few months, I've made animal collage after animal collage. Animals have always been a favorite subject of
Read more.
view more
---
Resources for Artists & Creatives
view more
---
Interviews & Talks with Megan Coyle
view more
---
The Adventures of Bosty
view more