Megan Coyle is an artist and illustrator who resides in the Washington, D.C. area. She takes common, everyday magazines and turns them into works of art.
Coyle has exhibited her artwork at the Ward Museum, Smithsonian Ripley Center, Art League Gallery, Krempp Gallery, and other galleries around the country. She has been internationally published in publications that include the Washington Post, Somerset Studio, and Papirmasse. Coyle is also the author and illustrator of the children's book Duck & Fish.
---
In the Studio with Megan Coyle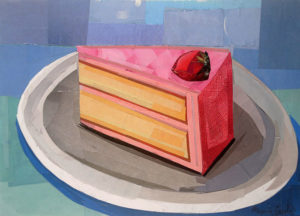 You Can Have Your Cake
The other day, I worked on filming another time lapse video of my collage-making process. Usually when I've completed a
Read more.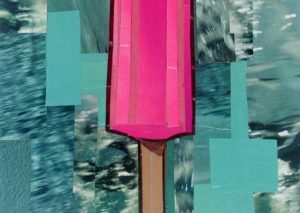 Summertime Popsicle
A collage of what's popping when it's summer. It's another addition to my dessert series, and even though it's not
Read more.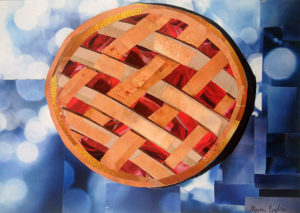 You're Sweet as Pie
Some desserts are a little more intimidating to collage than others. I decided to tackle a pie, and was afraid
Read more.
view more
---
Resources for Artists & Creatives
view more
---
Interviews & Talks with Megan Coyle
view more
---
The Adventures of Bosty
view more