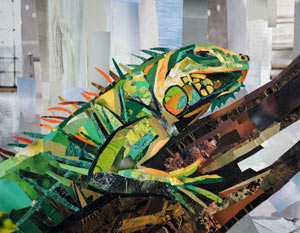 There are so many different animals that exist in the world. For that very reason, they work well as the subject for art. They come in so many shapes, colors, and sizes, that there are plenty of options when it comes to putting together a composition.
There are many ways to depict an animal. Megan Coyle prefers focusing on the animal while making the environment around the critter secondary. She does this by simplifying the background so the details of the animal are all the more noticeable. Thus when we look at her artwork, the animals stand out.
Megan Coyle also makes realistic depictions of animals. Sometimes she uses arbitrary color, which means the color of the animal isn't the natural color of the animal in real life. See an example of this.
How can you depict animals?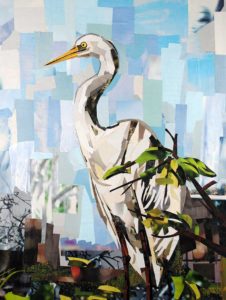 In natural habitats. This includes environments like forests, meadows, and marshes. You can also depict pet animals in their household habitats – like a goldfish living in a fishbowl or a rabbit living in a cage.
Using different artistic styles. For example, the animal can look realistic, slightly abstract, or like a cartoon character.
Using realistic color or arbitrary color.
What the animal is doing. You can depict an animal in motion or standing still. You can convey motion by showing the animal doing different activities or actions that are common for it. For example, you can depict an orangutan swinging from a tree branch or a seal swimming in the ocean.
In a scene. Similar to narrative scenes of people, you can create a narrative of an animal.  You can do this by imagining a story about the animal and then illustrating a scene from that story. Think about what the animal would be doing.
How would you like to portray an animal? How can different portrayals of animals affect the way we think of them?