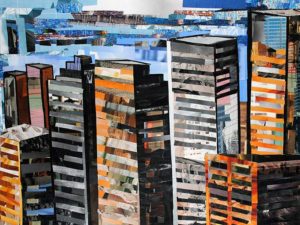 A cityscape is a work of art that depicts a city. It's like a landscape but for man-made forms. Cityscapes include skylines and views down busy streets. Artists often make cityscapes of the cities they lived in, grew up in, or have previously visited.
Megan Coyle creates cityscapes of scenes around her hometown in the Washington, DC area. She's made several cityscapes of well-known monuments and memorials in DC:
Similar to her landscape pieces, these cityscapes are slightly abstract. They don't incorporate the same amount of detail that she uses in her portraiture work. You can see that she used simple geometric shapes to make up each building. This is because there are fewer planes on a building than on a person's face. Thus there are fewer shadows and highlights that are visible.
Coyle finds inspiration when she travels or walks around familiar neighborhoods. She likes to take photographs of buildings and use them as references for her cityscapes. Sometimes she uses these images as references for backgrounds in portraits.
Other times Coyle incorporates more detail in her cityscapes. Take a look at a few examples: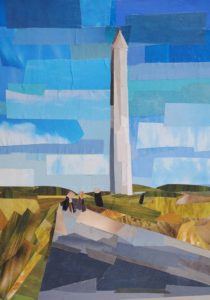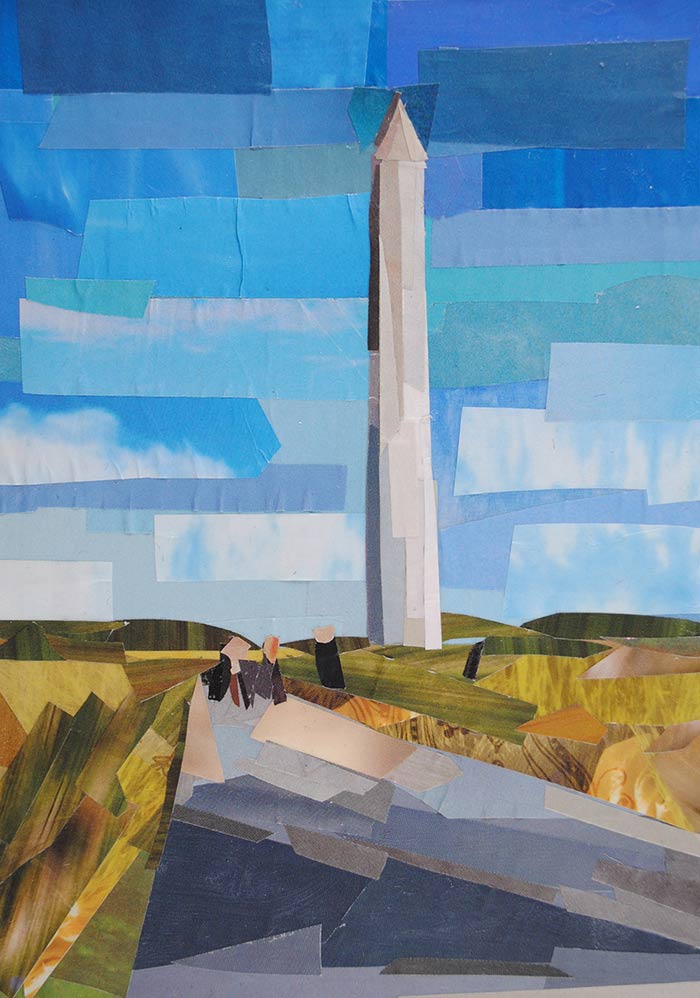 In the "Charthouse" and "Street in Old Town," Coyle included a few fragments that were cut from her reference photographs. These fragments helped add more detail to her collages.
Of all the subject matter that Coyle has used, she thinks cityscapes are one of the more challenging ones. They push her to take a step back and look at buildings as simplistic, geometric shapes, and look closely at the way reflections in windows of buildings can create complex, detailed imagery.
How are cityscapes and landscapes similar? How are they different? How are Coyle's landscapes and cityscapes similar and different to one another?