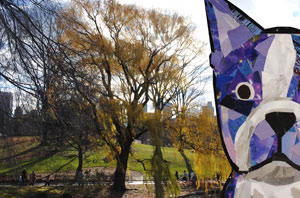 Several of the photographs from the Bosty series are scenes from well-known places around the world. The series also includes images of familiar settings, places, and activities that you may have seen or experienced from your own travels or everyday life.
Can you guess where Bosty is in the images below?
After guessing, click on one of the images to find out where he is.
If you went on a trip with Bosty, where would you go? What would you explore? What would Bosty do?