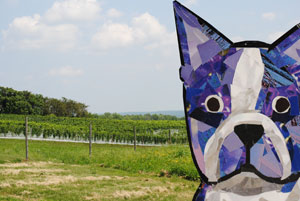 Megan Coyle's Bosty series is an ongoing project. Every few weeks she goes on an outing around DC or visits another city. She takes photographs during her travels and creates a Bosty story by digitally cutting and pasting his image onto several photos. Then she comes up with a storyline, explaining where she went and what she saw with her travel buddy Bosty. Then she posts the story and images on her blog – which is an online journal.
Take a look at "The Adventures of Bosty" blog posts.
Read over the storylines to find out more about Bosty's travels. What can you learn about the different settings from the photographs? Which cities or settings are similar? Which ones are very different?