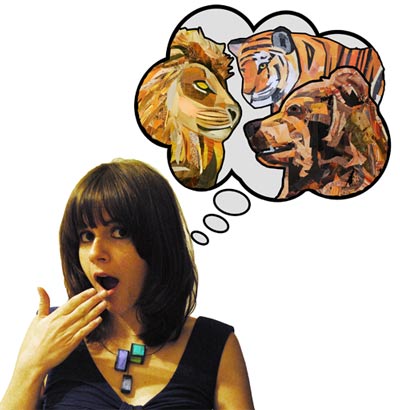 I grew up in Alexandria, Virginia. As a child, I took several classes at a local art gallery and often wrote and illustrated my own stories. I became more serious about art in high school, but by the time I entered college, I was almost positive that I would someday become a writer. Several writing workshops later, my zeal for writing had passed on—I was a mess trying to figure out if anything I wrote was ever any good. Thus it was time to give up writing and turn back to my roots in art.
In 2008, I graduated from Elon University with a degree in Painting and Creative Writing. For my senior thesis, although I studied painting, I created several portrait collages from magazine strips. This series became my first cohesive body of work, showcasing a technique I call "painting with paper."
Since then, I've continued to work on honing and developing my craft as an artist. I frequently show my work in the Washington, D.C. area, and have exhibited in places like the Ward Museum, Smithsonian Ripley Center, Art League Gallery, Krempp Gallery, and Caton Merchant Family Gallery. In 2010, I was selected to participate as a Visiting Artist at the Torpedo Factory Art Center in Alexandria, Virginia. In 2011, I wrote and illustrated my first children's book, Duck & Fish.
I'm currently working on commission work and selling artwork through my website.
---
Interviews & Talks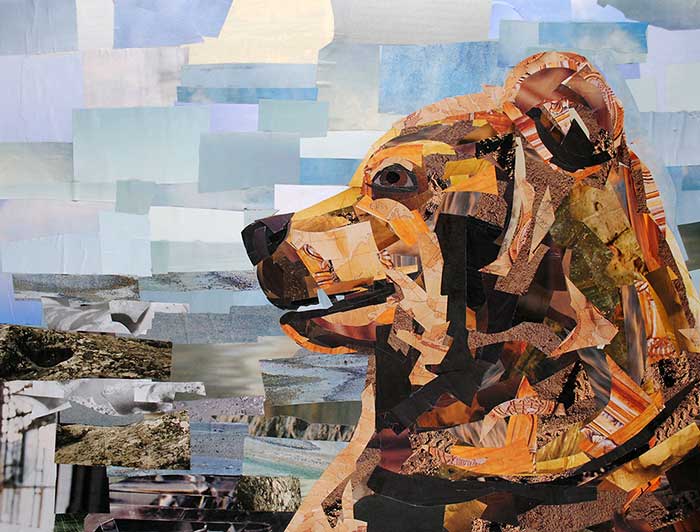 Q & A: Collage Art
Tell me about your collage technique. Each collage starts out as a sketch. This helps me get an idea of
Read more.
Piece by Piece: Figurative Collage Artist Talk
The opening for my exhibition yesterday was a lot of fun. Below I've posted a bit of information about my
Read more.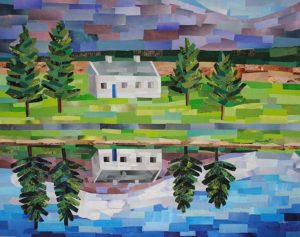 Q & A: Why Art?
While growing up, if I wasn't taking art classes at a local gallery, I took an art class at school.
Read more.
view more
---
Additional Information