Megan Coyle is an artist and illustrator who resides in the Washington, D.C. area. She takes common, everyday magazines and turns them into works of art.
Coyle has exhibited her artwork at the Ward Museum, Smithsonian Ripley Center, Art League Gallery, Krempp Gallery, and other galleries around the country. She has been internationally published in publications that include the Washington Post, Somerset Studio, and Papirmasse. Coyle is also the author and illustrator of the children's book Duck & Fish.
---
In the Studio with Megan Coyle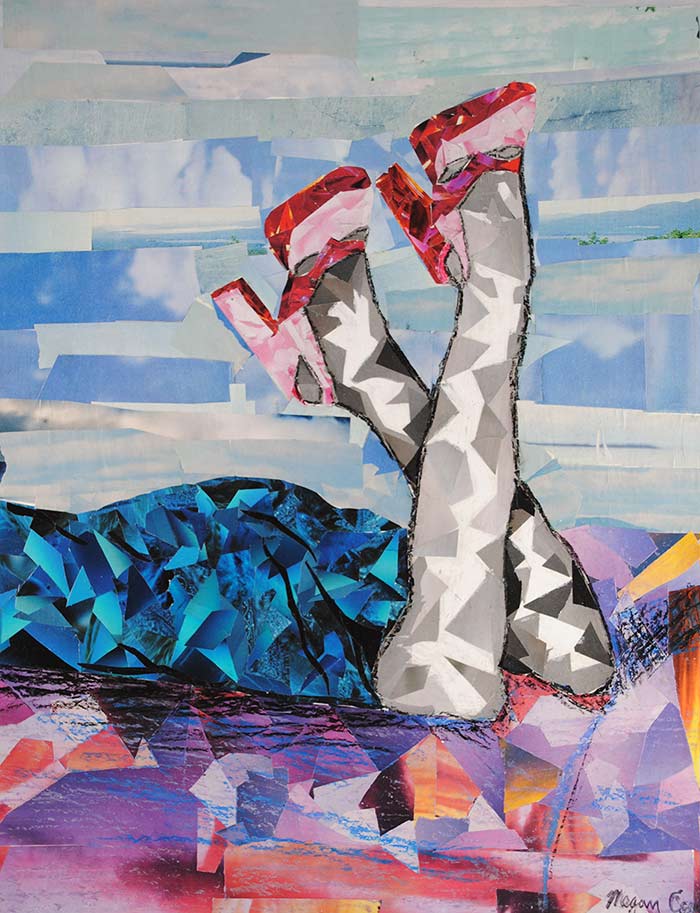 I Dream on Sunsets with my Head in the Clouds
"I Dream on Sunsets with my Head in the Clouds" is a collage that I completed back in high school.
Read more.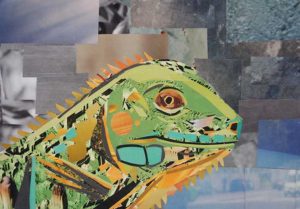 The Wise Lizard
This is the first collage that I've actually completed in the New Year. I decided to tackle another animal portrait,
Read more.
View from the Top
I haven't had a chance to make a landscape collage in a while, so I decided to tackle one a
Read more.
view more
---
Resources for Artists & Creatives
view more
---
Interviews & Talks with Megan Coyle
view more
---
The Adventures of Bosty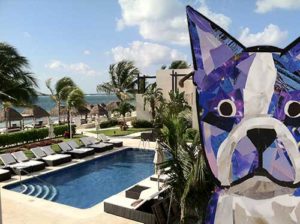 Bosty goes to Mexico
Bosty was getting tired of the daily grind in DC, so he decided to spend a long weekend in Riviera
Read more.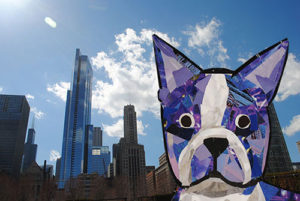 Bosty goes to Chicago (Again!)
It's been a while since Bosty traveled to Chicago, so he thought another visit was long overdue. Time to take in
Read more.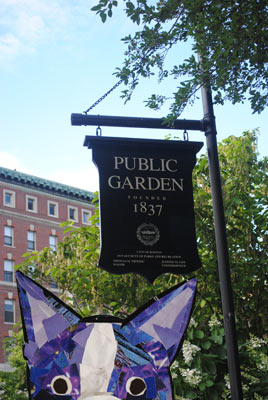 Bosty goes to Boston
Bosty finally got to go to Boston this weekend. Being a Boston Terrier and all, he's always wanted to visit
Read more.
view more