Megan Coyle is an artist and illustrator who resides in the Washington, D.C. area. She takes common, everyday magazines and turns them into works of art.
Coyle has exhibited her artwork at the Ward Museum, Smithsonian Ripley Center, Art League Gallery, Krempp Gallery, and other galleries around the country. She has been internationally published in publications that include the Washington Post, Somerset Studio, and Papirmasse. Coyle is also the author and illustrator of the children's book Duck & Fish.
---
In the Studio with Megan Coyle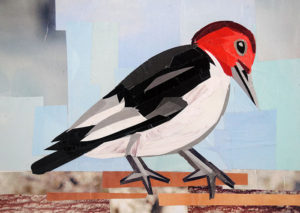 The Woodpecker Carpenter
Since woodpeckers are woodworkers of sorts, why not say they're carpenters? Actually, I suppose they're the opposite of carpenters since
Read more.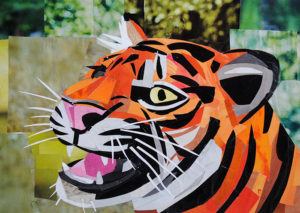 I Am Tiger, Hear Me Roar
Had a lot of fun working on this guy – my first tiger portrait where the tiger is a bit
Read more.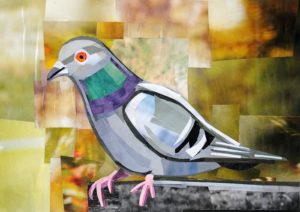 The Exotic Pigeon
I'm on a kick with making bird collages. I thought capturing a familiar bird would be fun, and also a
Read more.
view more
---
Resources for Artists & Creatives
view more
---
Interviews & Talks with Megan Coyle
view more
---
The Adventures of Bosty
Bosty's Cook Out
We've had such nice weather these days that Bosty decided to hold his very own cook out. While grilling the
Read more.
Bosty Tours Washington, D.C.
Bosty felt like being a tourist for the day so he stopped by the Washington Monument for a touristy snapshot.
Read more.
view more