Megan Coyle is an artist and illustrator who resides in the Washington, D.C. area. She takes common, everyday magazines and turns them into works of art.
Coyle has exhibited her artwork at the Ward Museum, Smithsonian Ripley Center, Art League Gallery, Krempp Gallery, and other galleries around the country. She has been internationally published in publications that include the Washington Post, Somerset Studio, and Papirmasse. Coyle is also the author and illustrator of the children's book Duck & Fish.
---
In the Studio with Megan Coyle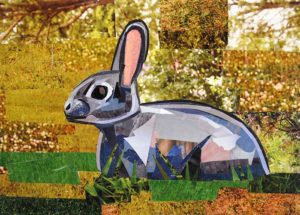 Bunny the Explorer
It's been a while since I've posted any new work – what can I say, sometimes life can get crazy
Read more.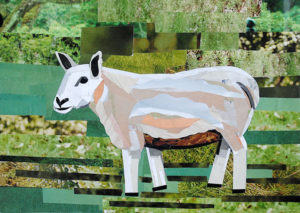 Feeling Sheepish
I haven't done too many farm-life collages, so I decided to tackle a sheep for once. I have a tendency
Read more.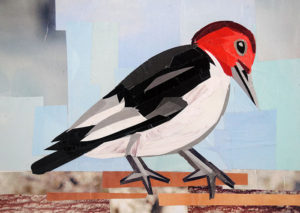 The Woodpecker Carpenter
Since woodpeckers are woodworkers of sorts, why not say they're carpenters? Actually, I suppose they're the opposite of carpenters since
Read more.
view more
---
Resources for Artists & Creatives
view more
---
Interviews & Talks with Megan Coyle
view more
---
The Adventures of Bosty
Bosty goes to Oxford
So what's next on Bosty's trip? Wandering the streets of Oxford. He figured that after seeing Cambridge, he might as
Read more.
Bosty goes to Cambridge
After a trip to Brighton, Bosty decided to head over to Cambridge to take a look at the sights over
Read more.
Bosty goes to Brighton
Bosty has been off on another adventure with a trip to England. His first stop? Brighton to run down the
Read more.
view more