Megan Coyle is an artist and illustrator who resides in the Washington, D.C. area. She takes common, everyday magazines and turns them into works of art.
Coyle has exhibited her artwork at the Ward Museum, Smithsonian Ripley Center, Art League Gallery, Krempp Gallery, and other galleries around the country. She has been internationally published in publications that include the Washington Post, Somerset Studio, and Papirmasse. Coyle is also the author and illustrator of the children's book Duck & Fish.
---
In the Studio with Megan Coyle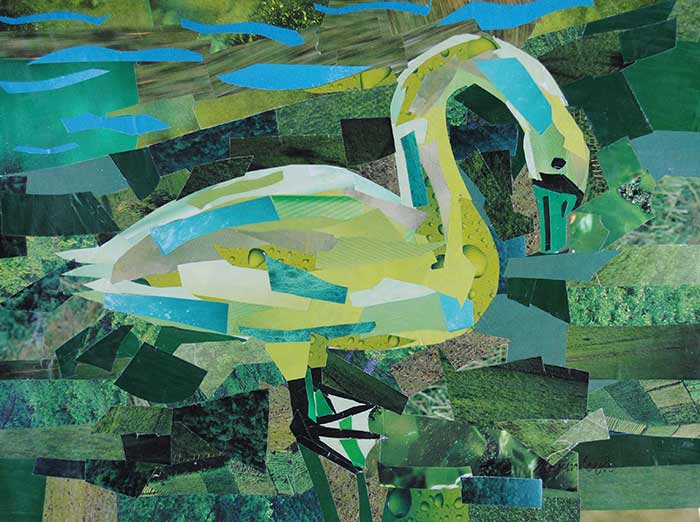 Swan and Flower Collages
Here's an update on the collages I've been creating this summer. I'm about to begin a coffee cup series as
Read more.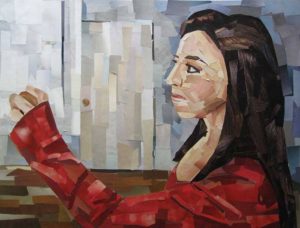 Samantha Collage
I completed a collage of my roommate–I had to make a new one for an upcoming exhibition that a couple
Read more.
All Senior Art Show
This week one of my professors let all the seniors know that we have an "All Senior Art Show" coming
Read more.
view more
---
Resources for Artists & Creatives
view more
---
Interviews & Talks with Megan Coyle
view more
---
The Adventures of Bosty
view more